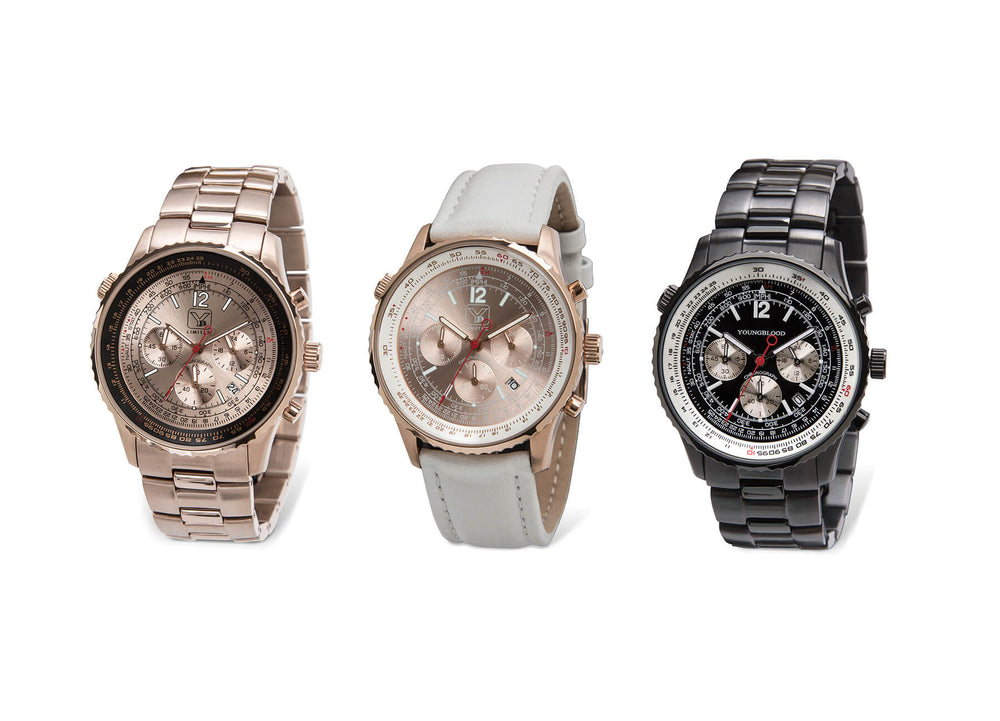 The Useful Chronograph Function on a Watch
It's ironic to some extent that chronograph watches continue to be some of the very most popular kinds of watches available today, because they are also some of the least understood and most under-utilized of all watches. It is not much of an exaggeration to say that the majority of purchasers don't really understand how to use the chronograph function on a watch, and in most cases, leave it altogether unused.
However, chronographs do provide a very useful function along with a unique style, and since style reflects customer ambitions, it should be one element that makes you feel empowered and in possession of a timepiece you can be passionate about. Here's how the chronograph can be used to reflect your style and interests.
Basic description
To put it in the most succinct terms, a chronograph function is basically a stopwatch application on any watch. It might have a single button for operation, or there might be as many as three buttons associated with the timer functionality, depending on the complexity of the watch itself. In a three-button configuration, they would be used for starting, stopping, and re-setting the timer, and of course none of these operations disturbs the normal ongoing functionality of the watch. Elapsed time can be measured for as little as 30 minutes on some watches, and up to 12 full hours on others.
Chronograph usage
Chronographs can be used to measure elapsed time in seconds, minutes, and hours, and some are even accurate enough to measure tenths of a second. Probably the most famous chronograph usage in all of history occurred in 1970, when astronauts aboard the Apollo 13 space ship were forced to use their chronograph watches - onboard computers having failed - to time a critical engine burn which would point them back toward earth.
As depicted in the movie of the same name, Apollo 13 had sustained serious damage from an explosion less than an hour into its mission, and from then on the focus was shifted toward getting them home safely. As we all know, the engine burn was perfectly timed, and the astronauts did indeed return safely to earth, thanks to their chronograph watches.
How to operate the chronograph
At the 2 o'clock position of most chronograph watches, there is a button which is used for the start function. It's also used for the stop function on most chronographs, with the 'reset' action being invoked by pressing the button in the 4 o'clock position. The three dials which display seconds, minutes, and hours are located at 9 o'clock, 12 o'clock, and 6 o'clock respectively.
As can be inferred from this simple description, the operation of a chronograph is really fairly simple - the confusion seems to creep in with trying to read the individual dials associated with seconds, minutes, and hours. With just a little bit of practice though, chronographs can be used to time a great many activities in everyday life, such as kids racing around the block, cooking/baking projects, or even brewing a pot of coffee. You might never need it to time a precise engine maneuver in space, but it's nice to know that they have that kind of reliability and precision.